&nbsp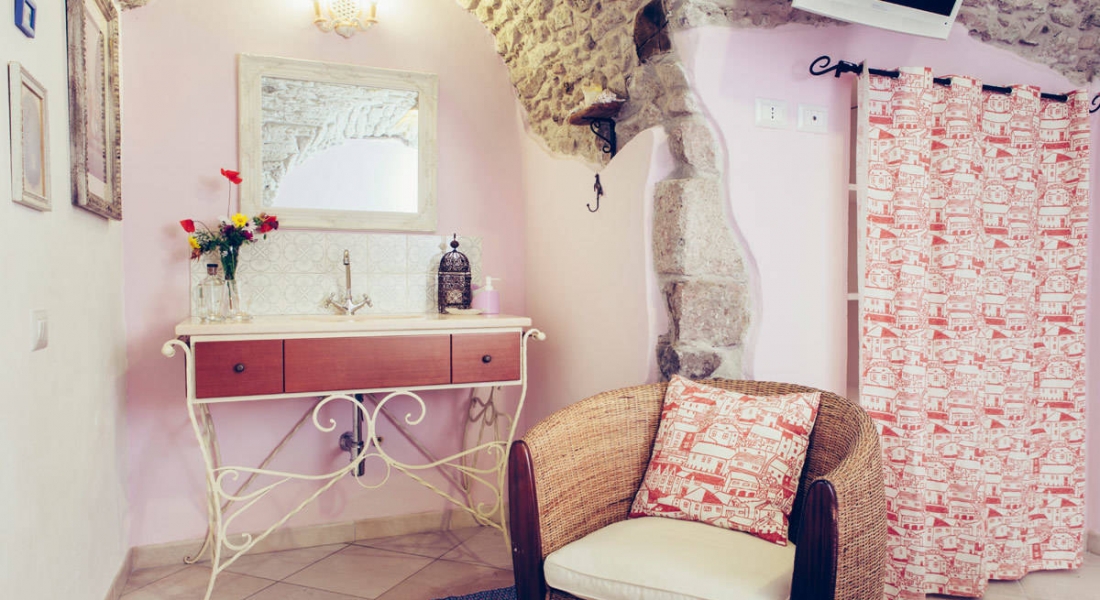 The Miracle of the Lilac Room
They seemed to me a couple like any other.
 Ian and Abby contacted me and asked to reserve the most romantic room at B&B Blu Bosa to spend a week of their Easter vacation in Sardegna. Without hesitation, I recommended the lilac Scirocco room, and my choice turned out to hit the mark. During our evening chats on the terrazzo, Ian and Abbie confided in me that they had been trying for three years without success to have a child.
The air of Bosa and the atmosphere in the lilac room will help you realize your dream. – I replied playfully.
Time passed, and one day a letter arrived out of the blue with news that surprised and delighted us immensely: Ian and Abby's family had expanded. They had a splendid one-year old daughter and, by their calculations, she was conceived right there in the lilac room of B&B Blu Bosa.
A special feeling for us, a miracle of life for Ian and Abbie.