Wedding Blu
If you want to live out a fairy tale and unite in marriage in a place filled with enchantment and romance we would be pleased and honoured to help you plan the wedding you've always dreamed of.
Blu Bosa accommodates guests as if they were part of a big family. The welcoming atmosphere and our willing and helpful participation makes this the ideal place to begin your new life together.
We would be happy to share the most beautiful day of your lives with you: we'll listen to you and respond to your wants and needs, with a desire and commitment to organize a wedding celebration that is unique to you and different from the usual.
Even though we're not wedding planners, we have the capacity and experience to prepare and host a romantic, joyful and festive event filled with smiles at our B&B.
In the last few years, we have been spectators of love stories that have unfolded right here at Blu Bosa. The two weddings, of couples who chose Bosa and B&B Blu Bosa to experience the most important day of their lives together, allowed us to form enduring and magical ties with the "protagonists" of these love stories.
Our involvement in organizing the events, and the closeness we felt for each couple, left us with a sense of fables becoming reality.
Pampering for the wedding couple and enjoyment for the guests: every detail made each day special. As the wedding couple made their way to the ancient Cathedral or to the 18th century Deriu casa, where they would declare their vows,  the old women lining the streets broke plates and glasses in the Sardegnian tradition. And afterwards, the wedding party enjoyed a romantic boat ride along the evocative Temo River…
Bosa's enchanting setting, together with our B&B offer the perfect place to organize an unforgettable wedding day,  a day marked by elegance, charm and a sense of timelessness.
Ask us to help you personalize your  ideal wedding; write to us for any information or questions or ideas and we can discuss together the options for organizing the wedding of your dreams!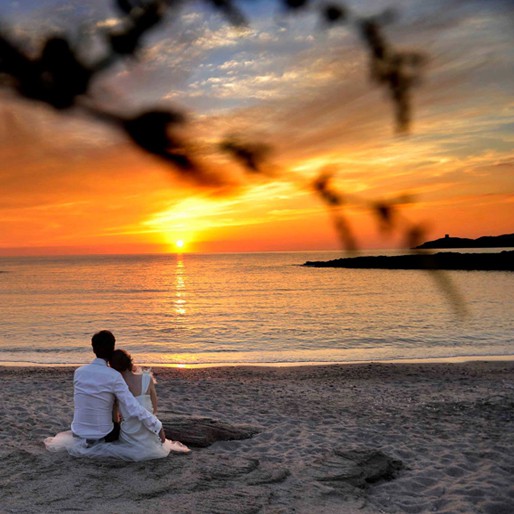 Beth and Petr
---
We met Beth and Petr by chance, but learning that B&B Blu Bosa would be where they would realize their dream to be married filled our hearts with joy. Still today, the thought of having participated in their wedding makes us emotional. Because sharing that special day with Bettina and Peter has brought our lives together and and showed us that genuine sentiments, acts and love are more important than material possessions.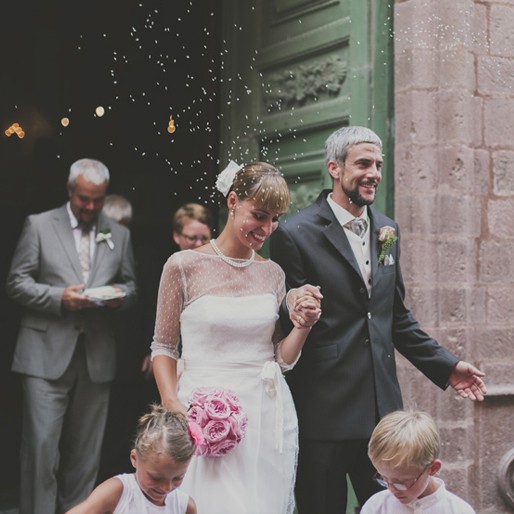 Magda and Boris
---
Participating a wedding makes one feel like part of the event; it involves you emotionally and draws you into the couple's romantic fairy tale.
Organizing a wedding becomes personal, even if it's not your your own. Inadvertently, the act of organizing the event makes one feel like a protagonist rather than an observer, experiencing personally the emotions of the couple. This is what happened to us when Blu B&B contributed to the realization of this happy event for Magda and Boris.