&nbsp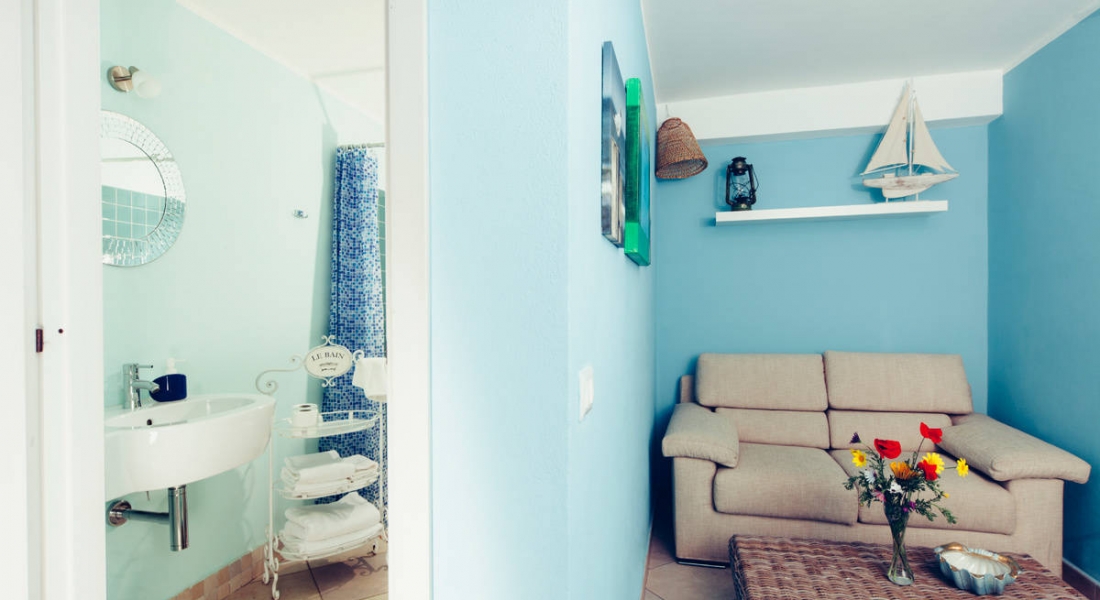 The game of rooms
Three years ago we received a rather strange booking request from Russia. A couple wanted to book for three nights but to be able to change rooms each day. Our three rooms lent themselves perfectly to this particular "game of rooms".
The request seemed unusual and somewhat demanding but given that we love people who are a bit eccentric, we were curious enough to accept the reservation.
As we imagined, our Russian guests were eccentric but so incredibly sweet that we remember them with particular fondness even now.
At the end of their stay I couldn't resist asking which room, in their opinion, was the best of the three. Without hesitation they responded: No question – the Brezza marina room, of course!