&nbsp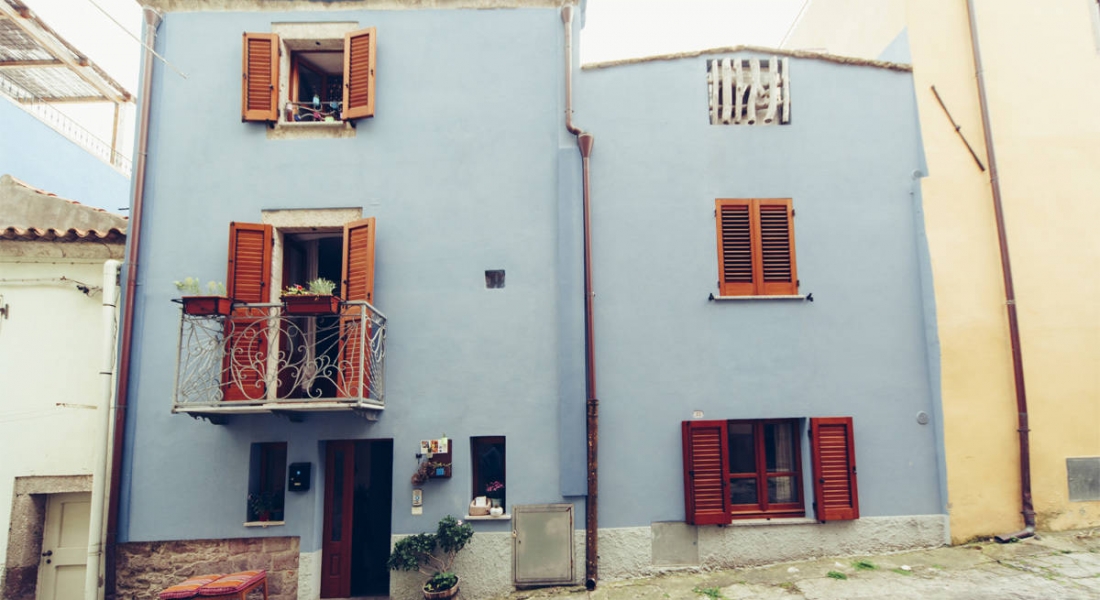 The choice to name our B&B "Blu"
I am often asked by people why we chose to call our B&B Blu Bosa. The origin of this name is a bit banal but every time I think about it I can't help but smile.
We had made arrangements with our painter to paint the front of our B&B a light lilac. We had seen a house  this color in Burano and it seemed the best choice for our new project.
When a neighbour phoned to compliment us and to say that the color was beautiful, an intense sky blue, I didn't understand what was happening.
The moment I saw the house with my own eyes, the shock was huge. Our B&B had been painted blue, not lilac. I told the painter that it wasn't the colour I wanted, but he calmly explained that the color was indeed lilac, but only when it was warmed by the sun.
Wide-eyed, I couldn't help but smile, as I realized that the house was unapologetically blue. And from that mistake was born the name of our B&B Blu and our new philosophy of life.